Travel to Europe. 
How about Europe. Imagine spending your honeymoon or holiday in beautiful Paris or sunny Spain, Majorca or Italy.
See Paris from the top of the Eifel tower or visit Disneyland.
Go skiing in Switzerland or Austria. Or how about October fest in lovely Germany.
That part of the world just has so much on offer. So much history and so many old buildings, you will just have to keep on coming back.
If you are looking for some quality web sites about travel and holiday accommodation in Europe you can find them here.
---
Andalucia Travel Guide A great site highlighting the best sights in Andalucia - Learn about this great region of Spain and what not to miss! Flights, hotels, shopping, transport, dining, attractions, entertainment and much, much more...Read on to discover places I have seen on my extensive travels through Southern Spain. 
---
Beach Residence Zandvoort . Beach Residence Zandvoort aan Zee, Holland for a beautiful holiday apartment between sea, beach and dunes only 30 minutes from Amsterdam. 

---
Berlin Sightseeing Tours and Hotels Book your tours and hotels in Berlin online with BerlinCityTours.com. We offer guided walking and bike tours for individuals and groups visiting Berlin.
---
Portuguese Portuguese language guide, the right site to learn Portuguese language. 

---
---
The Real Cyprus - Enjoy Cyprus, Island of warm welcomes.
Don't wait until the final days of your holiday to discover the real Cyprus. Let real people with personal stories & real experiences be your local Cyprus tourist guide.
---
The Tenerife Information Centre. A complete resource on this largest of the Canary Islands, part of Spain
yet lying off the west coast of Africa. Packed with information, advice
and useful links. 
---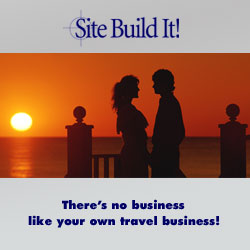 For more Europe travel links go to page 2
For quality links about general travel information and other interesting topics go to World Travel Resources..
NB:
Please let us know if any of the above links have any sort of offensive material and we will terminate the link. The links have been reviewed, and found authentic, at the time of inclusion, but Denmark-getaway is not responsible for any information on the linked web sites.
Please read our Disclaimer.
If your have a good quality website, related to Travel, Vacation, Accommodation, and Holiday Destinations in Europe there will benefit our visitors we will be happy to exchange link with your website.
Please follow this link and fill out the Link Exchange Form.
Top of page
Oct 26, 23 02:35 AM

Vanilje kranse is another popular Danish butter cookie, easy to do, find the recipe here and...

Jul 27, 22 09:49 PM

We have visited many cities across the world. Copenhagen is a very busy, very pretty city with lots to do and see. However, be aware! The Danish are very

Feb 14, 22 10:49 PM

When you find the Danish Christmas cookies, Brunkager, in the bakeries you know that Christmas is just around the corner. Why not bake them yourself? It's easy and the recipe is….
---
---